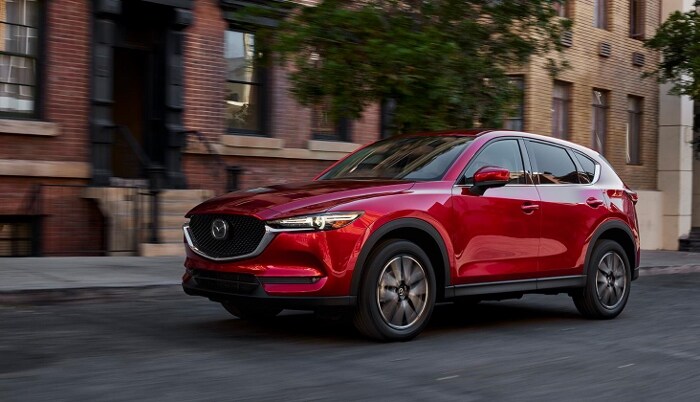 Are you a savvy shopper? For some, finding the right pair of boots on a big sale or a nice small appliance for a big discount makes all the effort totally worth it. Did you know you can also get great deals from your friendly local
Mazda dealership in Brick, NJ
? You can find great Spring and Summer Savings right now here at All American Mazda!
Perhaps you're looking for a sporty and stylish, versatile and fun to drive crossover vehicle like the 2016 Mazda CX-5 or 2017 Mazda CX-5. We've got a great selection of Mazda CX-5 crossover SUV models available in our inventory. And each and every one of them will give you plentiful seating space for as many as five passengers and storage space to accommodate almost 60 cubic feet of luggage, gear, and groceries. And each and every one of them gives you tremendous performance too, courtesy of a potent 187-horsepower engine and available all-wheel drive. And even better, you can get excellent financing specials when you purchase and superb rates when you lease a 2016 Mazda CX-5 or 2017 Mazda CX-5.
In fact, we've got tremendous Spring and Summer Specials going on across nearly our entire Mazda vehicle lineup including 0.0% financing for certain models and cash back when you buy certain new Mazda car models.
And if you're a current Mazda car owner, you can get a rebate of $750 when you trade in your current car or return your car at the end of your Mazda lease term. That's right, when you come in to buy or lease a 2017 Mazda CX-5 or another terrific Mazda model, you can join in our Mazda Customer Loyalty Trade-In Program and get an extra reward to put to your new 2016 Mazda car or any 2017 Mazda car.
If you're a savvy shopper and you're looking for terrific offers on used or
new Mazda cars near Lakewood, NJ
, and Brick, NJ, be sure to stop in to All American Mazda today. Come in and check out our excellent Spring and Summer Savings offers. It will totally be worth it!