All American Mazda in Brick, NJ is honored to accept this award for the Mazda Drive for Good Event, In Recognition of Outstanding Support of Volunteerism. Our dealership racked up 1,356 Service Hours.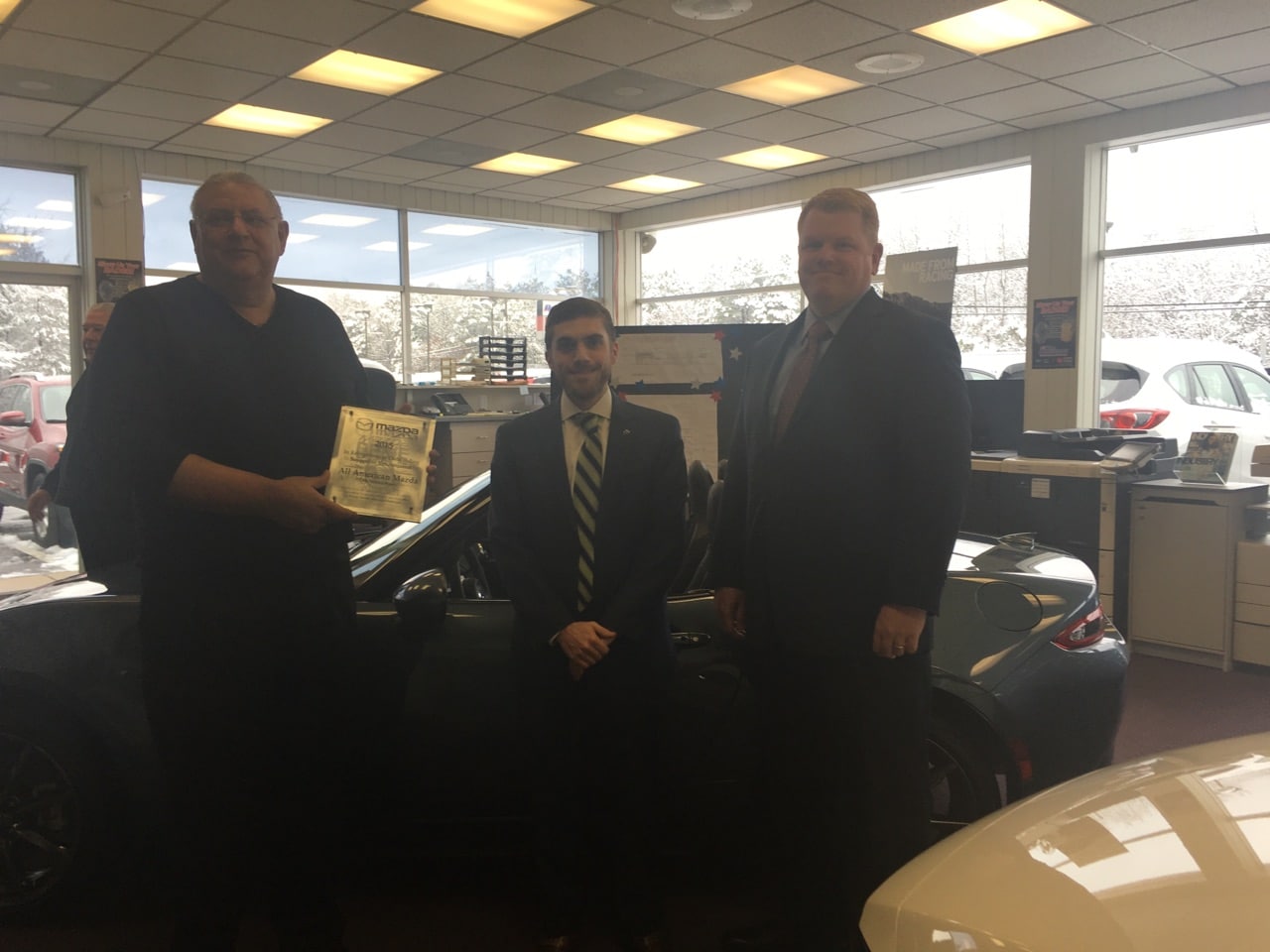 The Mazda Drive for Good Event was a six-week cause-based program promoting how the Mazda family (Mazda dealership employees), and its consumers are giving back to their communities. Our All American Mazda in Brick, NJ promise through this program was simple: test-drive a Mazda, and we'll pledge an hour of our time to a local, worthy cause. Purchase or lease any new Mazda vehicle, and we'll donate $150 to a select national or local charity.
Thanks to all our customers that made this honorable recognition possible. We're glad we were able to turn some happy customers into charity service hours and help our local communities.