The importance of an Oil Change for Your Mazda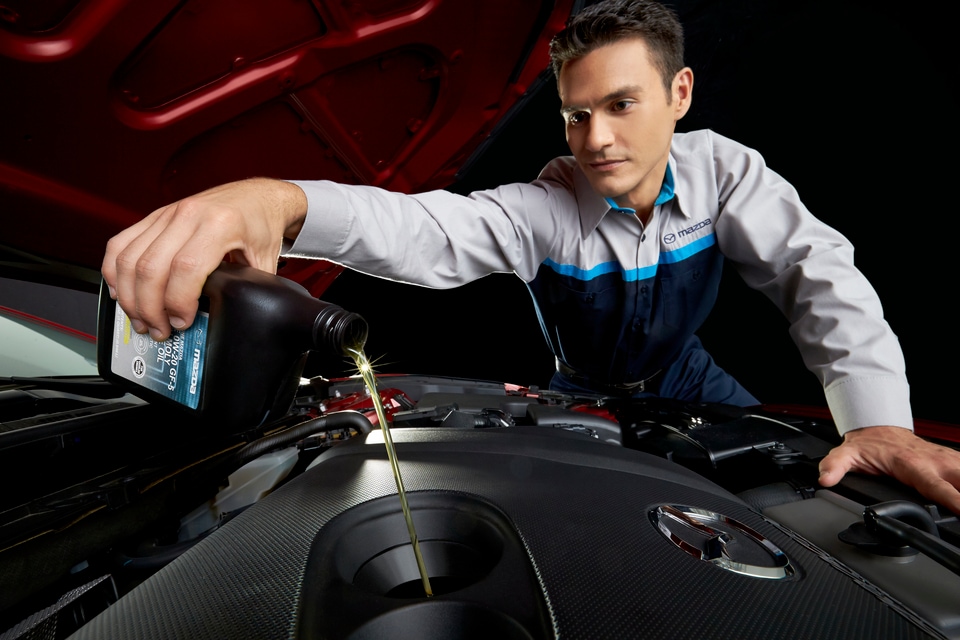 When you want to keep your vehicle in the best condition throughout your time of ownership, you will need to make sure it gets in for oil changes. At All American Mazda in Brick, our team of expert service technicians can do everything that your vehicle might need. We will flush your previous oil, put in weather-appropriate oil, and change the filter, making sure your vehicle can continue to give you the performance that you fell in love with when you bought your Mazda.
Oil is important to keep your engine at the right temperature, lubricated to reduce friction, and to remove debris from the engine; if any of those tasks are not done - or cannot be done properly - your engine will quickly deteriorate and you will need a much more expensive repair.
We want to make owning a vehicle as stress free as possible, and getting your oil changed will significantly reduce the risk of a larger problem. We even offer scheduling your service online, providing you the convenience of making your appointment from the comfort of your own home. You shouldn't need to go out of your way to make sure your Mazda can get all of the work that it needs.
Our team looks forward to providing you the best service for you and your vehicle. We want the process to be as transparent as possible, meaning we are ready to answer all of your questions so that you can be confident with the work that we are doing.
We encourage you to contact our service center soon so that one of our experts can get started on your vehicle.